Find your Home's Value

Get a free comparative market analysis of your home's value sent to you with no obligations.


When your priorities are clear, you begin with the end in mind. That is what drives The Royalty Group. Built on a solid foundation of God, Family, Friends and Integrity, The Royalty Group set out to create a team uniquely prepared to help clients meet their needs. No wonder, so many past clients become repeat clients and refer many of their friends to The Royalty Group. Complimentary phrases like "Supportive and caring" "Kept us informed of every last detail" "Tireless" "Strong moral and ethical convictions" "Vigilance on our behalf" are just some of the ways clients have confirmed that they have made the right choice by choosing The Royalty Group.
Being an award winning real estate team in San Diego County, with over 1,000 sales during their career, they provide their clients world class service in a professional, friendly manner. The Royalty Group's thirty plus years of know-how along with their use of the latest technologies, on-going education, and a quest for knowledge gives them an edge in an ever changing real estate market.

The Royalty Group would like to thank you for visiting their website and for the opportunity to earn your business. Please benefit from the information provided and contact them so they can tell you more about how they can help.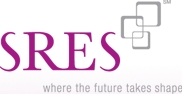 Senior Residential Specialist




By Referral Only ALC Member